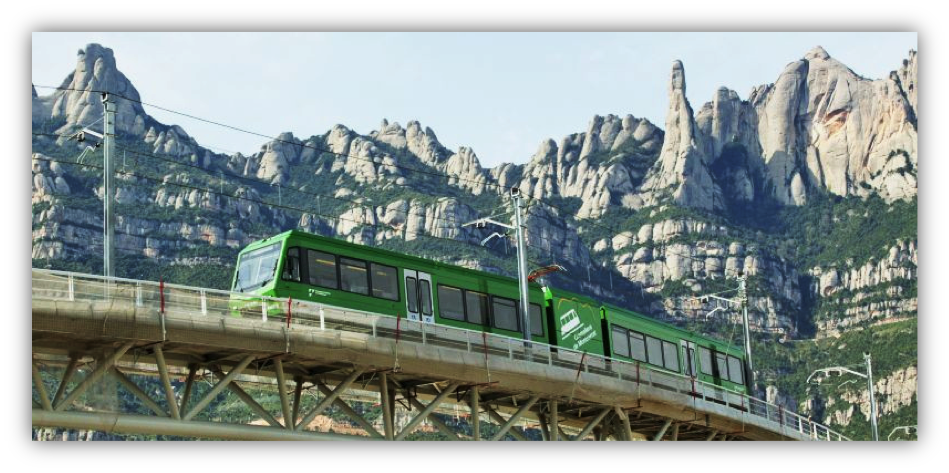 IQL take part in the GLUBAA Project for the development of new biodegradable and highly safe industrial lubricants.
The R&D GLUBAA Project is supported by Acció and is included in the framework of the 2014-2020 FEDER Catalonia Operational Program.
The companies IQL- project leader -, Brugarolas and Ferrocarrils de la Generalitat de Catalunya; with the LEITAT and CTM technological centers, belonging to the TECNIO-EURECAT network; they have been cooperating since December 2015 in the GLUBAA Project with the aim of developing new highly safe, biodegradable, self-extinguishing and anti-vibration industrial lubricating greases for use in railway facilities and equipment, ski centers or water parks.
The new highly safe, biodegradable, self-extinguishing and anti-vibration industrial greases to be developed in this project are intended to respond to sectors where the use of mineral greases presents a potential risk of fire or entails a high maintenance cost due to cleaning or the need for constant application. Moreover, large open-air operations or industrial activities such as foundry or hot stamping, will take advantage of these new lubricants, due to they present self-extinguishing and rapid biodegradability properties.
IQL, with the focus on developing environmentally friendly specialties, is responsible in the project for delivering high performance biodegradable base oils, co-base stocks and/or additives suitable for mentioned applications/requirements, as well as coordinating the entire project between the different companies and technological centers involved.
Brugarolas SA, will formulate greases with IQL raw materials to later be tested in the field by the company FGC (Ferrocarrils de la Generalitat de Catalunya).
Companies participating in the project:

With the support of ACCIÓ within the framework of the ERDF Catalonia 2014-2020 Operational Program:

Project conclusions:
The studies carried out throughout the project have allowed the development of a new range of esters used as base oils and additives to maximize performance and environmental compatibility while optimizing the cost of lubricants used in various railway applications.
Specifically, the molecular correlation of esters with their physical and chemical properties, such as oxidative stability and anti-wear, among others, has been studied.
This knowledge has enabled the development of a new range of lubricants for the railway sector with high biodegradability, in addition to superior anti-vibration and self-extinguishing properties. In the case of products released into the environment, compliance with the Ecolabel criteria has been considered.
Finally, it has been proven that the new products obtained thanks to the project show better performance and a better life cycle in field than the lubricants conventionally used by FGC.