Nutritional component
The unique metabolic and functional properties of QuolioTM, a consequence of its chemical structure, make the product a perfect nutritional complement for healthy food products, adult & pediatric nutritionals, meal replacement, sport nutrition, balanced diets and reduced calorie foods. Due to its small molecular size, QuolioTM is digested much more rapidly than other long chain triglycerides; upon absorption, it is taken directly by the bloodstream and transported to the liver. This metabolic pathway allows QuolioTM to serve as an instant energy source, rapidly available without accumulating as fat deposits in body tissues.
Nutritional Information*
Energy
3,900 kJ / 900 kcal
Total Fat
100 g
– Saturates
100 g
Carbohydrates
0 g
– Sugars
0 g
Protein
0 g
Salt
0 g
* Approximate value for nutrition labeling per 100 g.
The nutritional benefits associated with the rapid metabolization of QuolioTM, enable it to find utility in meal replacement systems, as well as sports nutrition weight management products to increase exercise performance.
It is suitable for medical nutritional products, as an ingredient of therapeutic foods or food administered through a tube to gastrointestinal patients with fat malabsorption syndrome like, an energy source.
Function
Advantages
Recommended applications
Nutritional complement

Concentrated source of readily metabolizing energy.
Goes straight to the liver without burdening the lymphatic system.
Low caloric value.
Helps with good digestibility.
Rapidly available, valuable energy without addition to depot fat.
Does not contain trans-fatty acids.
Slimming products with specific nutrient requirements.
Suitable for special diets.
Substitute of conventional oils.

Healthy food products.
Adult nutritional supplement.
Sport nutritionals.
Balanced diets and reduced calorie foods.
Edible oils.
It additionally can be used in special purpose for infants, unable to metabolize long chain fats improving digestibility; in pediatric nutritionals as processing aid in preparations of fat-soluble nutrients.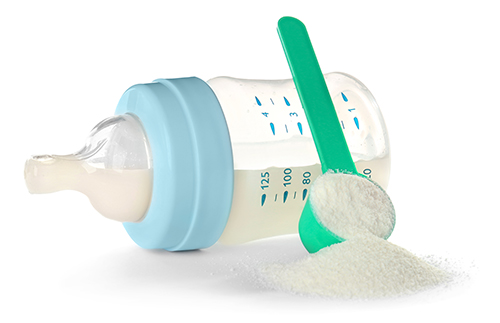 Function
Advantages
Recommended applications
Processing aids

Quick and simple source of energy.
Improves good digestibility.
Carries fat-soluble nutrients.
Oxidative stable.
Neutral in taste and smell.

Pediatric nutritionals.
Infant formula and follow-on formula.